Aston Martin – Valkyrie
Valkyrie is Aston Martin's first ever hypercar, it's a collaboration with Red Bull Racing and it's truly impressive. A road car which comes as close as possible to Formula One standard. Our challenge was to design and produce a most exclusive brochure befitting this incredible machine, something provocative with dark and mysterious undertones.
Only a select few were presented with this very limited edition hand made large format brochure.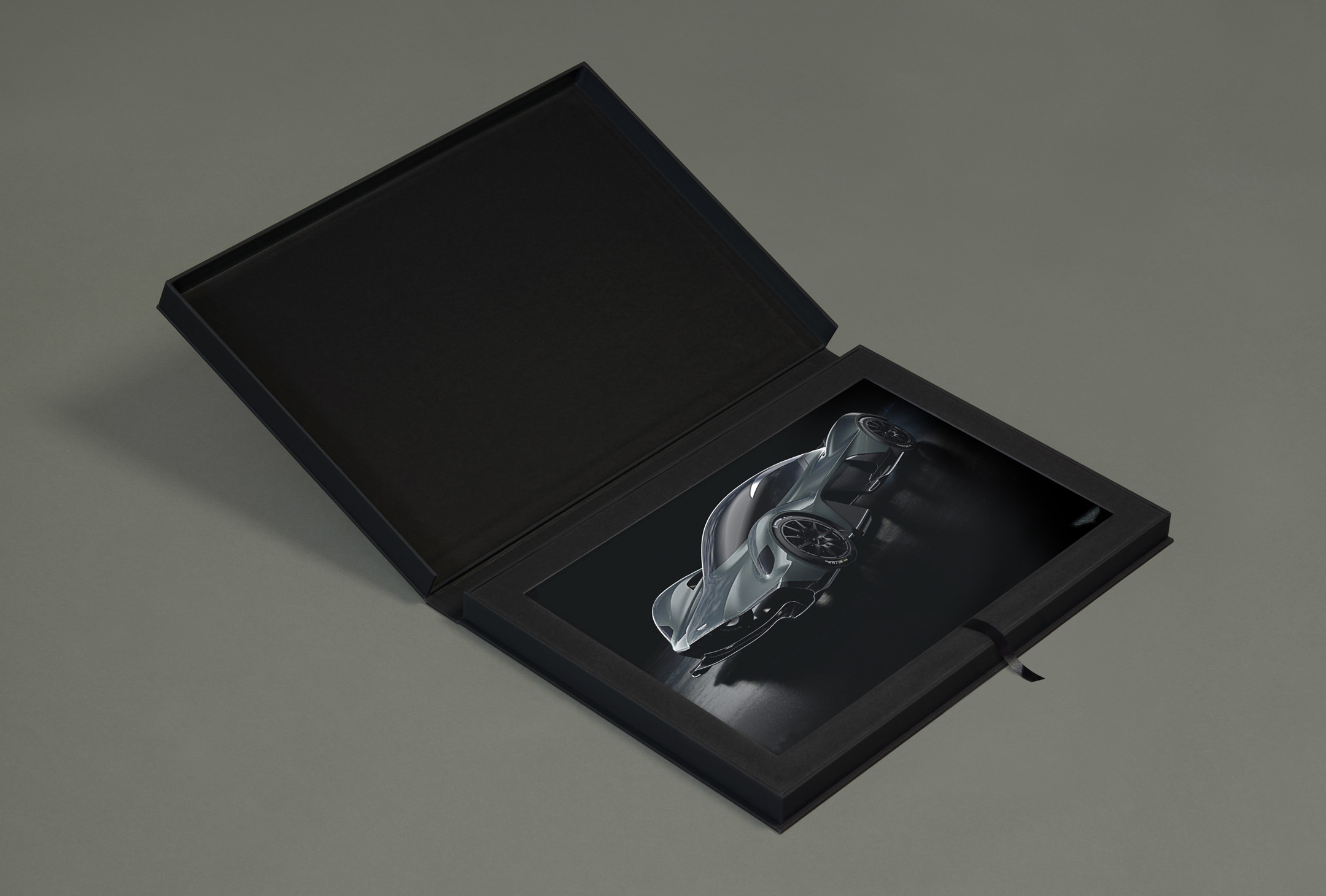 With the rubbery black soft touch finish this over A3 sized box commands your attention before it's contents are even revealed.