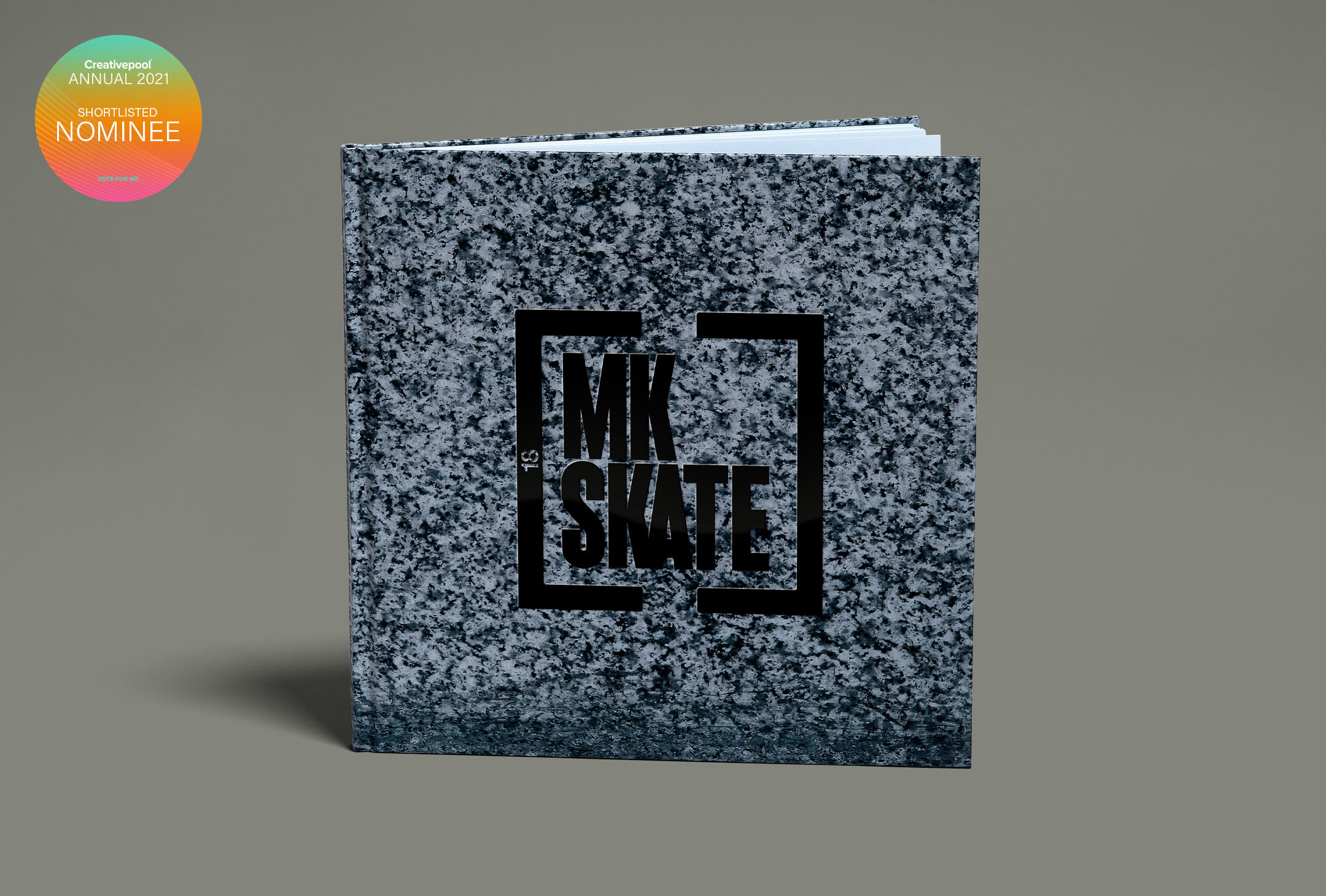 We're very happy to announce our MK Skate, a history of skateboarding in Milton Keynes book has been shortlist in two categories for the Creativepool Annual 2021, Graphic and Publishing.
Not only do we have a chance of winning the judged award we can also win a People's Choice award, but there's only 11 days left to vote. We're up against some big names so get those fingers voting for us (in both categories) please, link below.
https://creativepool.com/annual/2021/shortlist/
Through a bizarre twist of fate we're linked to two of the other three shortlist projects in the Publishing category. Our work is featured in the wonderful Fedrigoni 365 2021 calendar and we designed the typeface used in the creation of the Aston Martin Vantage car badge in the Aston brochure. Best of luck to everyone shortlisted.