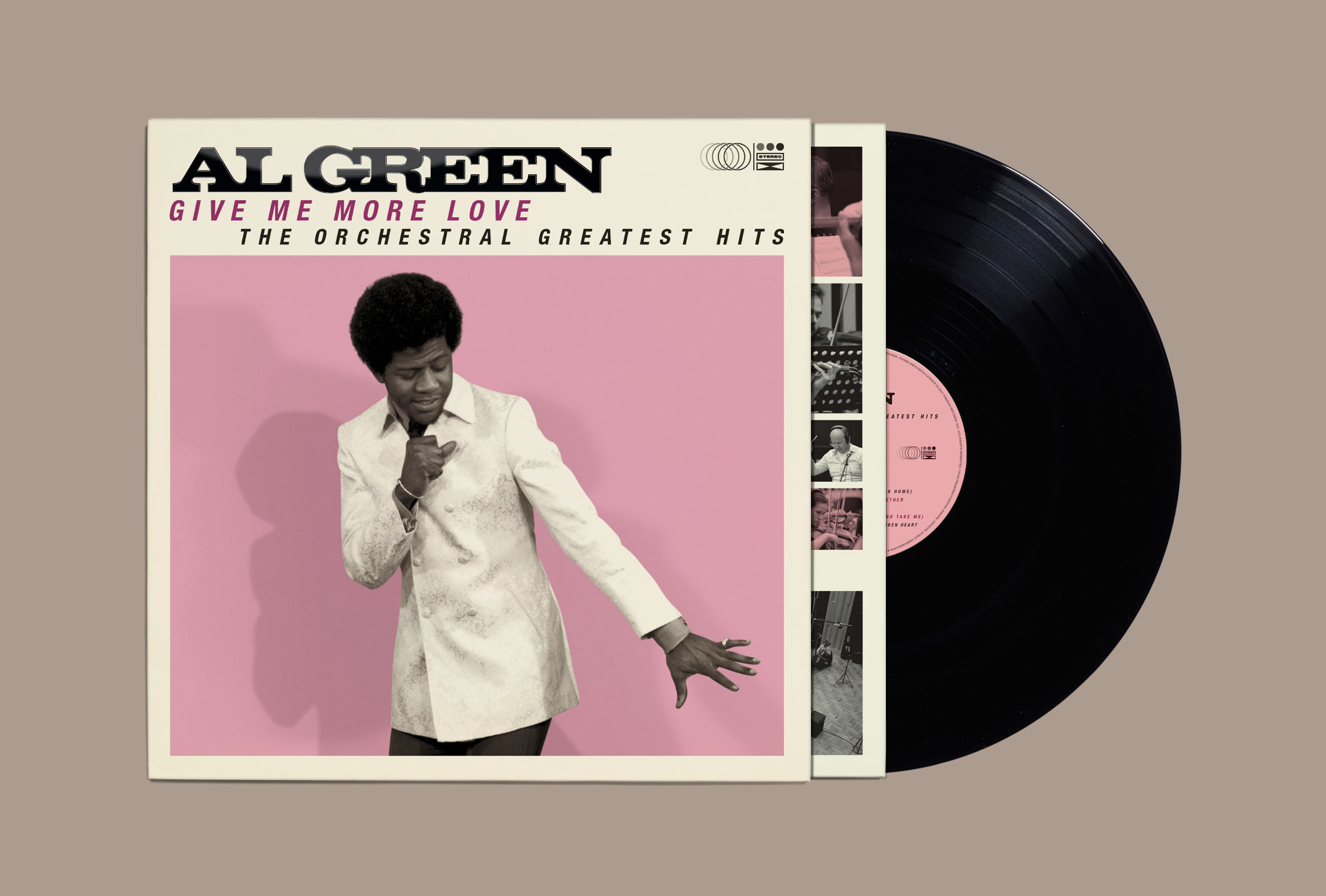 Quite a while in the mix finally this special release of archival recordings from Al Green recorded for Hi Records accompanied by new orchestral arrangements  was released on Recordstore Day the 12th June.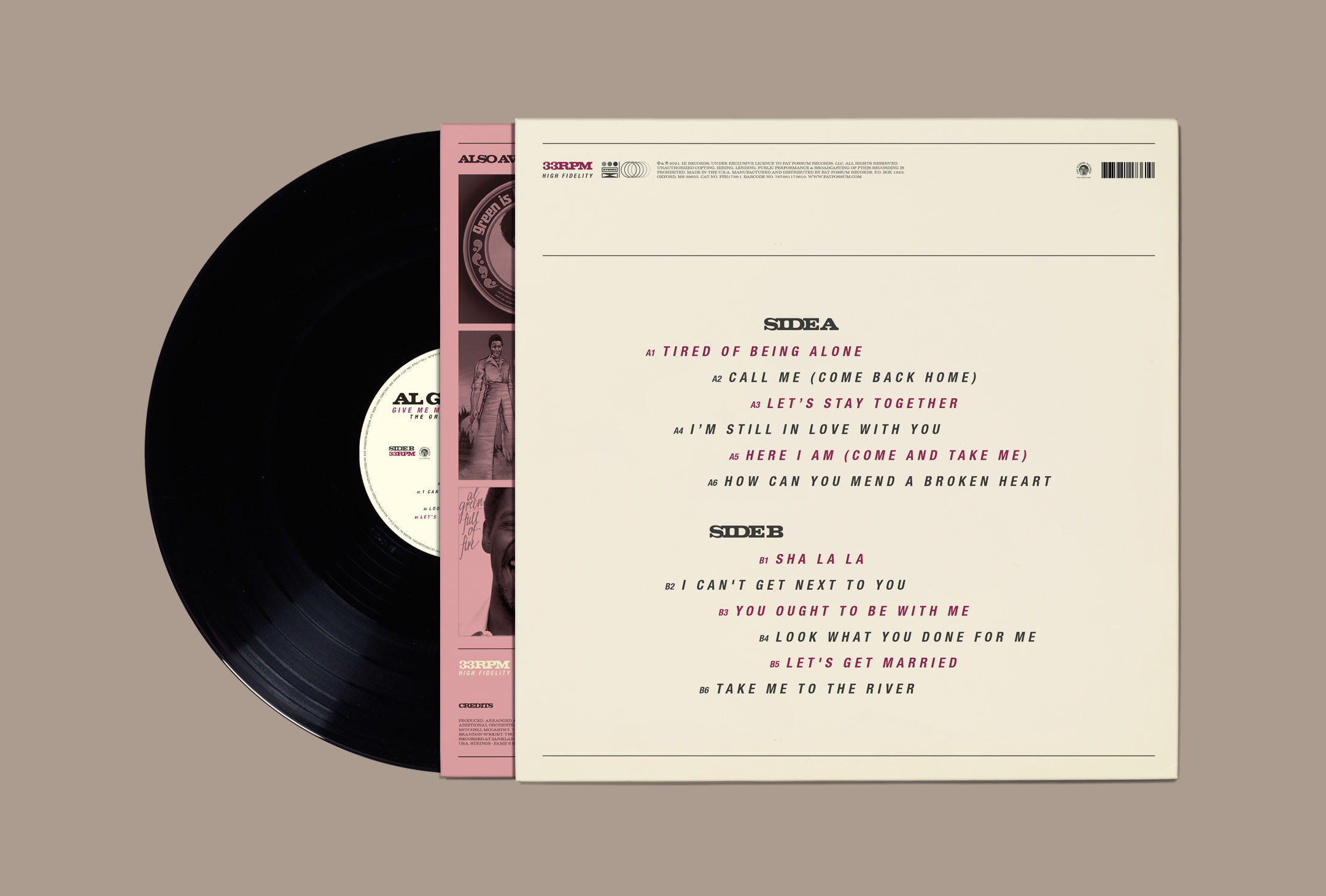 The nice folk at Fat Possum record label invited us to work on this album for the renowned soul artist Al Green, whose classic early '70s recordings still retain their power and influence today. Seminal tracks like Let's Stay Together, Tired of Being Alone, How Can I Mend a Broken Heart and Take Me To The River all make an appearance on this unique orchestral album.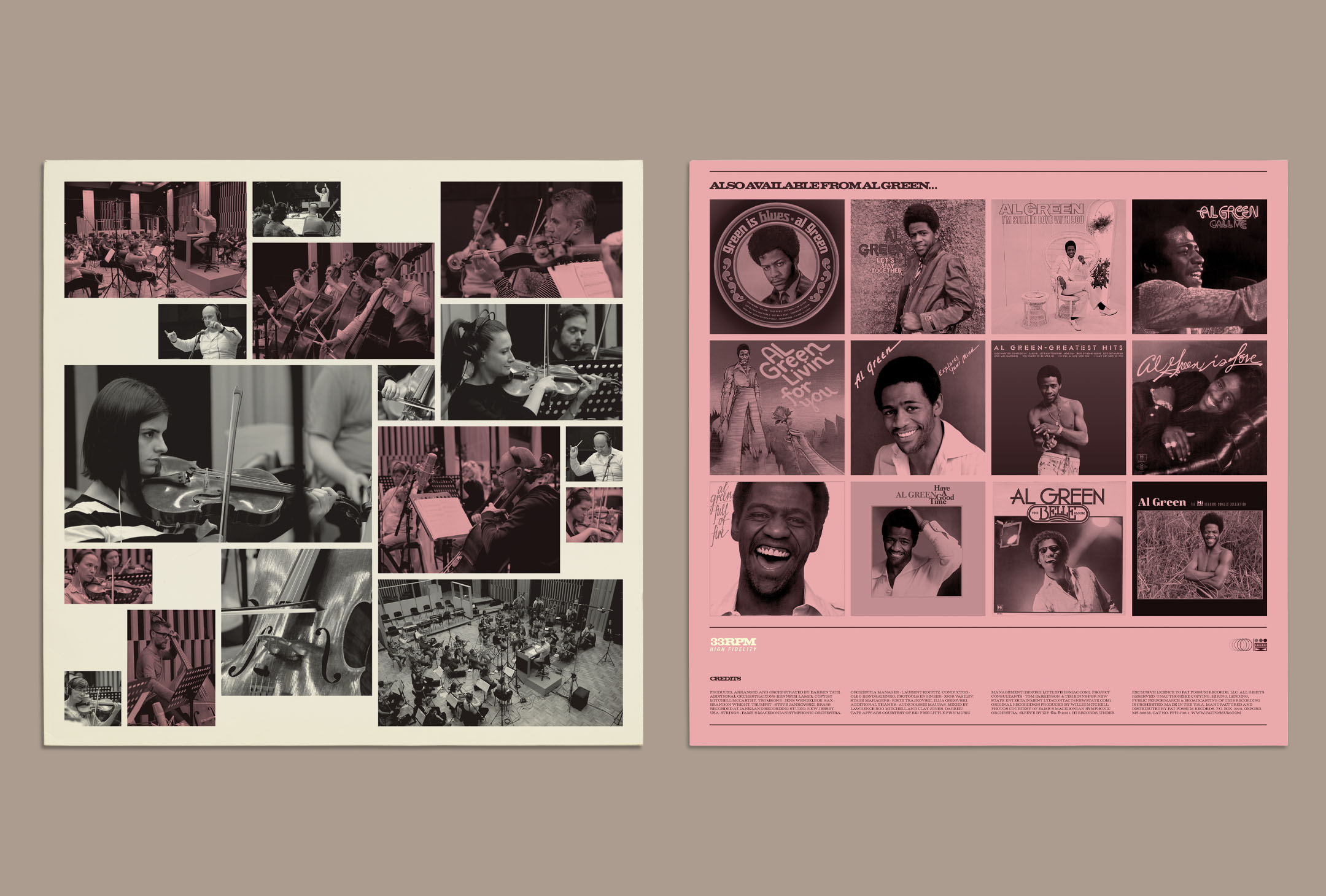 The brief was to reflect the classic look and feel of a Blue Note styled sleeve with a simple colour scheme and a vintage image of Al from his golden era. Accompanying this, the inner sleeve features a series of images which tell the story of the orchestral sessions that compliment these well known songs. The artist's name is a debossed black foil to add some special detailing to the whole package. A limited number of pressings are available, check out Rough Trade for more details.