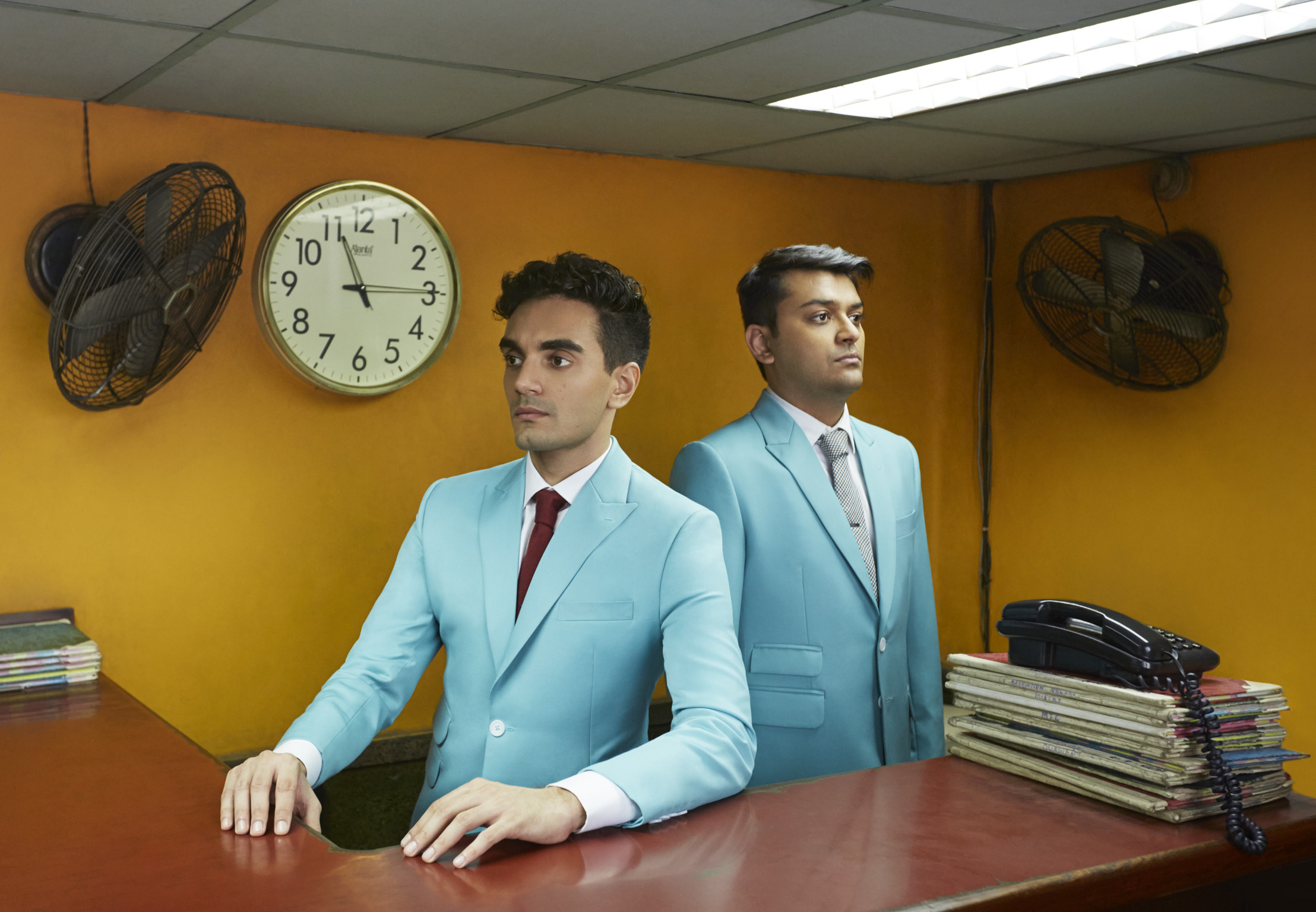 We recently collaborated with Kolkata based pop duo Parekh & Singh on their UK debut LP Ocean. Shortly after it's release followed a flurry of fantastic reviews and press attention. The Indian duo are breaking ground with a recent live session on Cerys Matthews' BBC6 Music show – You may still be able to listen here
They're currently preparing to embark on an international tour starting in Dublin on the 18th May, and continuing with appearances at UK festivals over the summer The Great Escape and Dot to Dot are confirmed at this stage, more to be announced.
We thought we'd share some 'behind the scenes' items with you. From initial typeface choices for the logotype to some of our initial design and photography direction.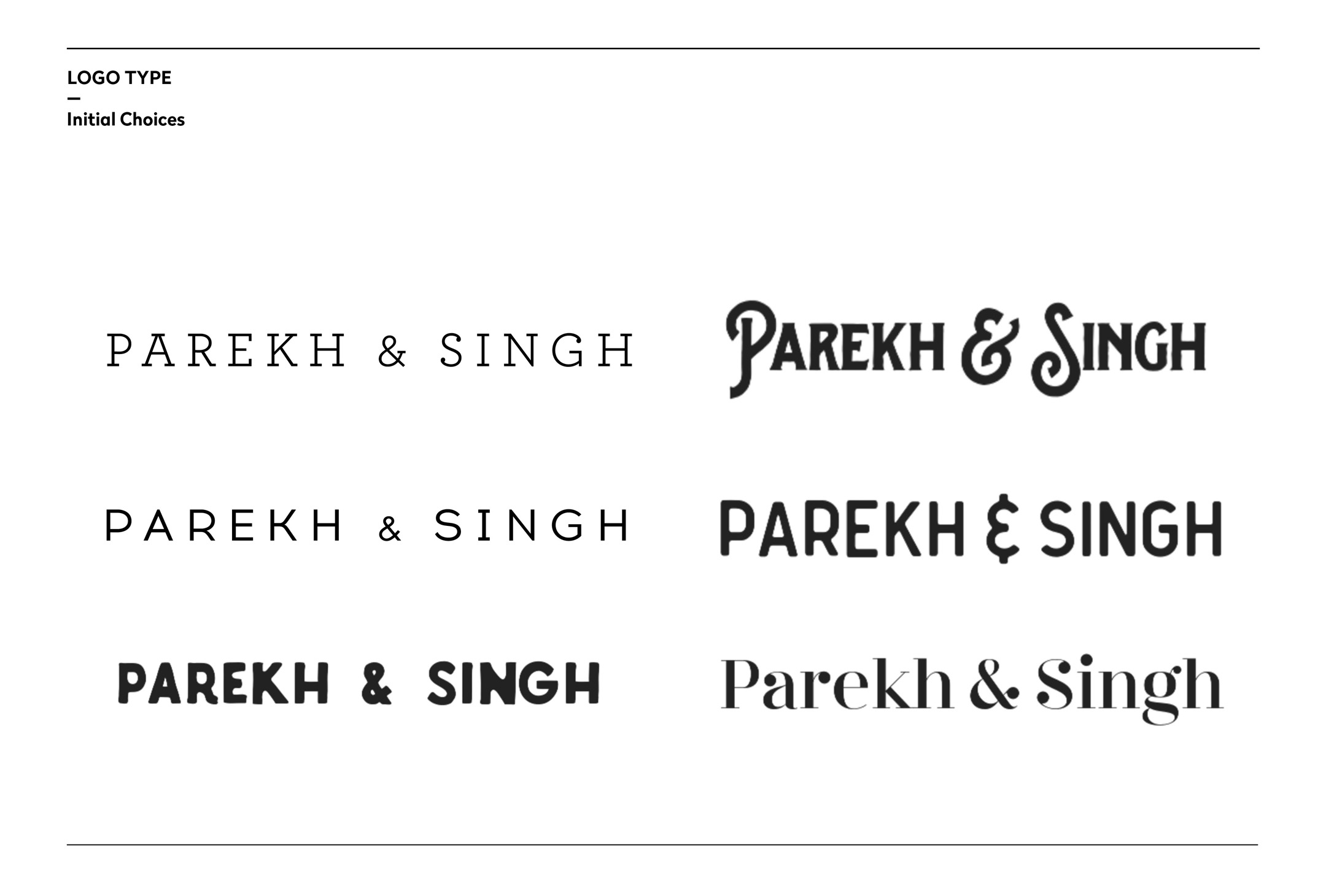 Below are the colour palettes  we put together for each of the singles in relation to the corresponding paintings by Yashasvi Mathis.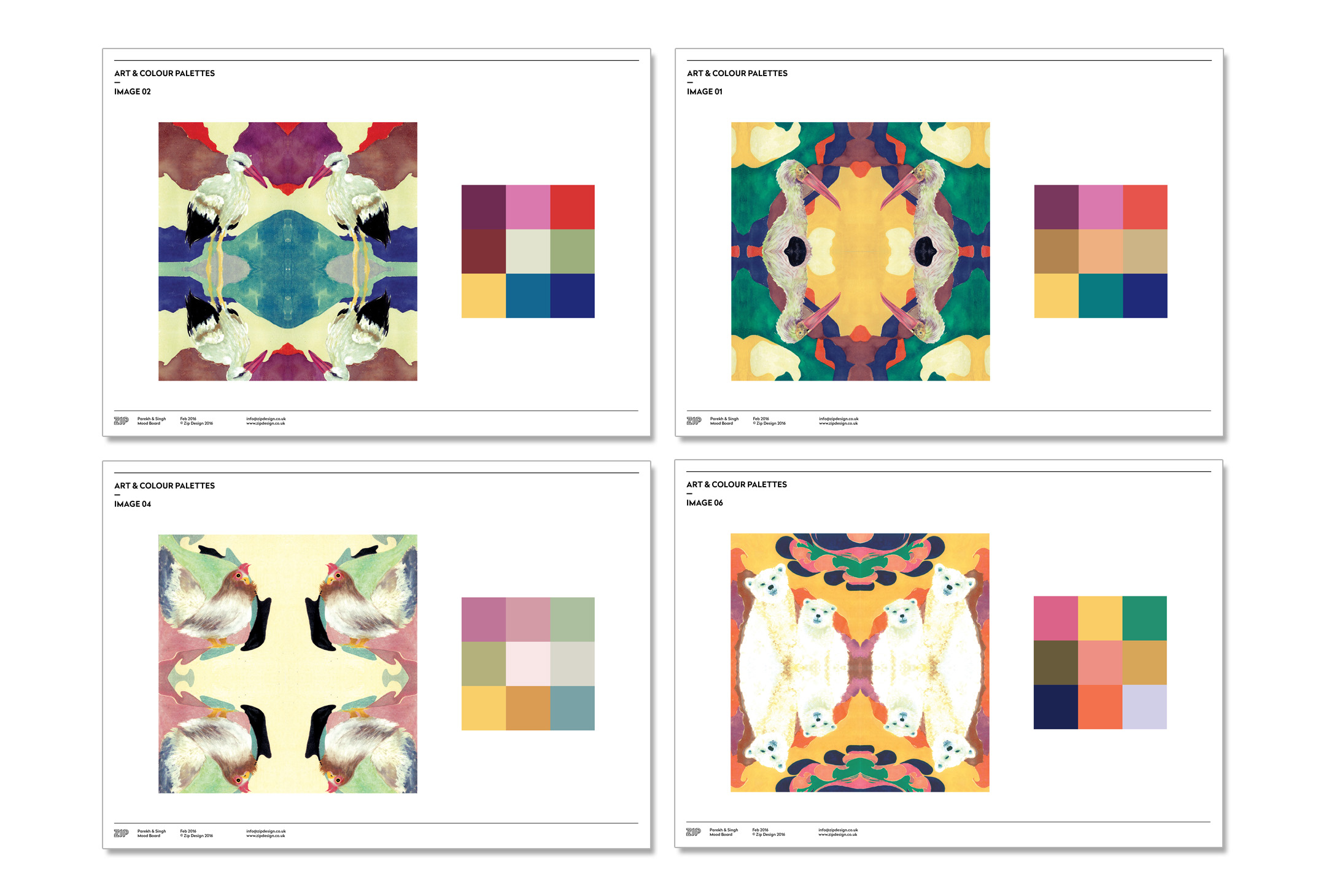 … and here's a board showing print finishes, including paper textures and foiling to bring the logo to life.